Delivery Info



All orders are processed, packed and shipped once per week on Tuesday.
Dispatch cut off time for all orders is 9am Monday.
This means if you place and pay for your order before 9am Monday your order will be shipped coming Tuesday otherwise it will be dispatched Tuesday the following week. This way we can gurantee the perishable products you order arrive to your address fresh and in a good condition.
Delivery is organised via a courier service, may take 0.5-7 working days and will depend upon your choice of shipment method and destination.
A tracking number will be sent to your registered email address upon shipping.
No delivery to PO Boxes.
We deliver any time during the hours of 9am to 5pm weekdays, excluding public holidays.
We strongly recommend you provide alternative delivery instructions such as "leave at rear of house or with our next-door neighbor".
When you are providing us with the authority to leave the goods at the location you specified during the checkout process we will do so. Otherwise a card with a phone number will be left (exception - perishable items). You will need to call the number on the card and request the order to be redelivered at a convenient time. You can also collect your consignment, please refer to the card.
Perishable Items:
"Perishable items" are goods that need to be chilled or require refrigeration and listed as such in the product description. They will require refrigeration as soon as they are delivered. We will not be held responsible if the goods spoil.
We make every effort to have your items delivered fresh to your address. All perishables are packed properly using thermo-insulating materials and dry ice to preserve freshness. The package will also be marked as "Perishable".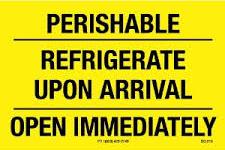 By placing an order and paying for perishable goods on www.ruskiwaydeli.com.au you provide us with the authority to leave the goods at your location. This means when your order includes at least one perishable item your parcel will be left at your door regardless if you provide authority to leave or not.
By placing an order for perishable goods on our website you understand and accept that perishable goods require immediate unpacking and refrigerating on arrival. You also understand and accept that a parcel with perishables cannot be left at a courier depot or any other place overnight/day. It is your responsibility to organise for perishable items to be dealt with on arrival.
We strongly recommend you provide alternative delivery instructions such as "leave at rear of house or with our next-door neighbour". If no instruction was left it will be up to the courier.
Delivery of perishable items is limited to certain destinations and determined by our courier. Please check if perishables can be delivered to your location at our website - just follow these simple steps:
- select any perishable product page;
- enter quantity, your destination post code, select the surburb name and click "Calculate Shipping";
- if "Thermo-Insulated Shipping via Courier" option is available then we can deliver perishable goods to you;
- if only "Pickup" option comes up - sorry, delivery of perishables to your destination is not possible. In this case please feel free to order dry, non-perishable products that are presented at our website in a great variety.
The right to return does not apply to "perishable" items after they have been dispatched. This means you can not return any perishables purchased on our website back to us due to the complexity of handling pereshable goods. This is also due to the fact that perishables cannot be sent back to us properly packed to keep fresh.
For more information please visit our Terms and Conditions page.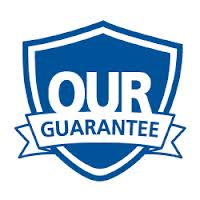 We guarantee the sale and delivery of fresh and high quality products using thermo-insulated containers which provide superior temperature retention. This packaging is designed to maintain full product freshness while in transit. A confirmed delivery time allows us to preserve the quality of the products by using thermal containers accompanied by dry ice packs.
If you received a defective item, we will credit your account for the value of that defective product after we complete our internal investigation. We may request to provide some more information as well as pictures of defective goods. You must contact us within 12 hours from delivery of defective goods. No claims are honoured after the 12 hour period expires. The account credit can be used towards your next order partially or in ful.
However, we can not be responsible for the taste quality of the products and we will not accept any claims for the taste quality of the products we supply.

For more information please visit our Terms and Conditions page.
Special Offer:
Order more and save on the delivery cost!
Free delivery for all orders over $200!